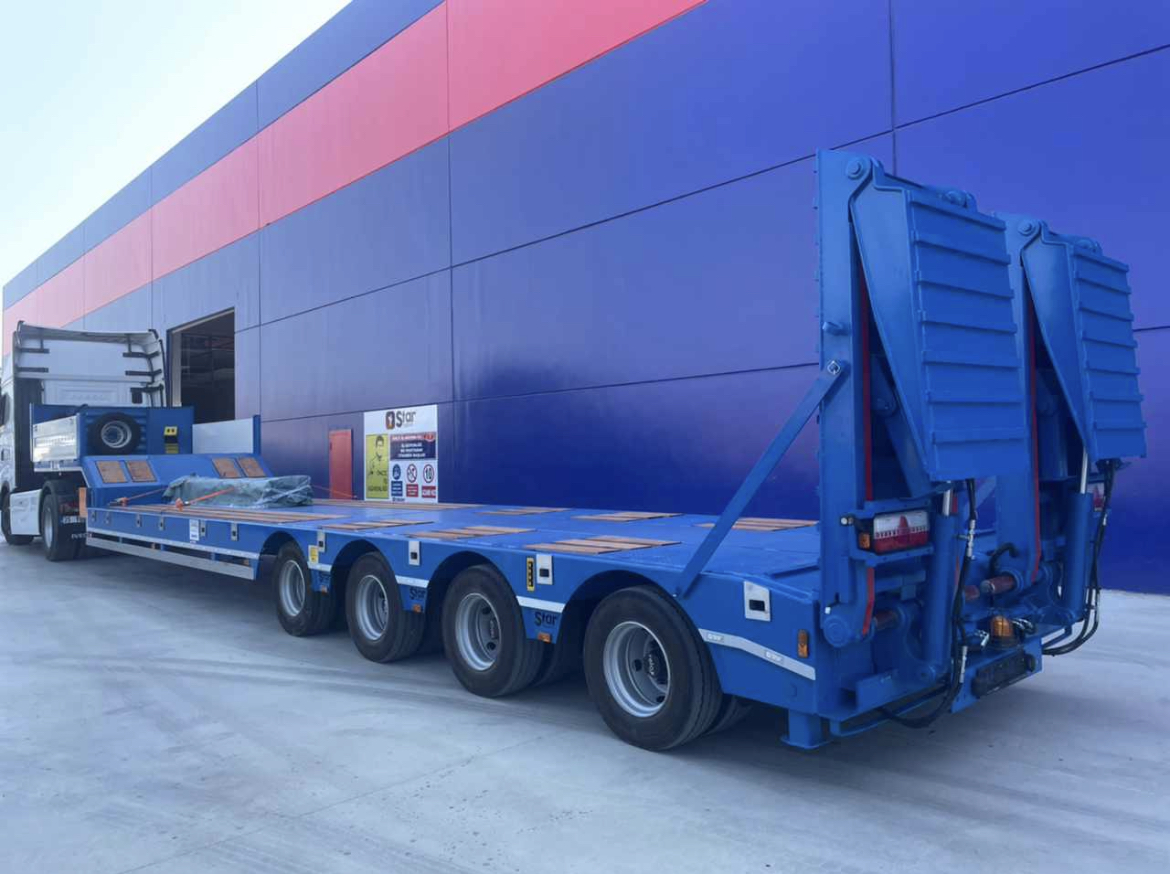 Description
Platform Length: 9500 mm
Axle Load Capacity: 36000 Kg
Chassis: S355 High Quality Steel
Floor Material: Platform tabanı, yan kısımları ahşap& baklava sac ile kapatılır.
Net Weight: 9500 Kg
King Pin: Jost or Turkish Brand according to DIN74080 standard. 2″ veya 3.5 " dimension with underneath access to dismount
Axle and Wheels
Axle Brand: OSMAN KOC
Number of Axles: 3
Suspension: Pnoumatic Suspension
Axle Lift: 1st Axle Liftable
Steerable Axle: Optional
Brakes: Drum
Brake System: WABCO brand EBS system
Spare Wheel: Optional
Optional Specifications
Number of Axles: 2,4, 5 Dingil
Axle Brand: BPW-SAF-TRAX
Chassis: MC700- St52
Platform: Uzamalı veya Sabit
Floor Covering: Steel, Rubber, Plywood
Brakes: Disc
Suspension: Mechanic
Standard Accessories
Tool Box: Yes
Mudguard: Yes
Water Tank: Yes, 30 Lt
Fire Extinguisher Box: Yes
Side Protection Bar: Yes – Aluminum
Landing Legs: 24t capacity heavy duty
Wheel Chocks: Yes
Beacon Lamps: Yes
Side Extension: Yes
Electric System
Electric & Lighting System: ASPOCK, SABA or SERTPLAS brand 2×7 pin socket 24V, Stop, Position and Tail lights according to EU standards.
Ramp Legs
Operating Mechanism: Hydraulic
Ramp Legs Covering Material: Plywood or Steel
Paint
Surface cleaning and sandblating process before painting. Then two layer coating and final paint process getting done in special cabinet.